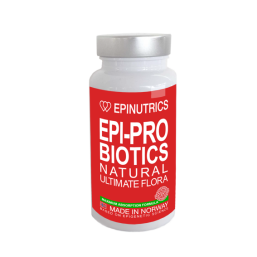 EPI-PROBIOTICS
Ingredients-content:
60 capsules.
Recommended daily dosage:
2-8 capsules


Lactobacillus Acidophilus
Lactobacillus Bulgarius
Lactobacillus Salvarius
Bifidus Lactis
Gluconacetobacter (medis)
Acetobacter (medis)
Zygosaccharomyces (medis)



Vegetarian capsules + free of potentially hazardous binders and fillers
Store cool but can be sent and taken on holiday max 5-7 days without refrigeration depending on temperature. (Store in a refrigerator approx. 4-5 gr)


Vegetable capsules
No preservative additives
Store in a dry place, in closed container.
Did you know that bacteria might actually keep you healthy? It all just depends on the type of bacteria. In this case, we're talking about the benefits of probiotics.
Probiotics benefits are one of the most widely researched natural solutions to
gut health.

leaky gut
thyroid dysfunction
autoimmune conditions, inflammatory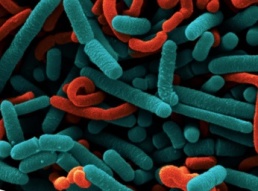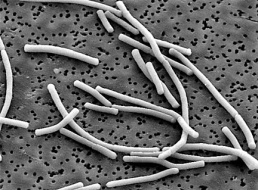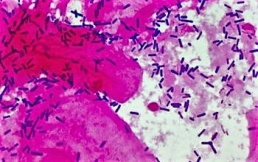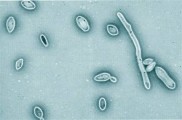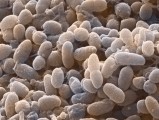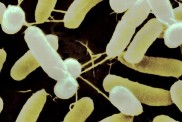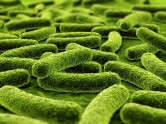 Zygosaccharomyces Acetobacter, Gluconacetobacte, Bifidus Lactis, Lactobacillus Salvarius, Lactobacillus Bulgarius, Lactobacillus Acidophilus

EPI-PROBIOTICS
For years, scientists and physicians have observed the many benefits of probiotics for not just the gut, but for the entire body.
What Are Probiotics?
Probiotics are bacteria that line your digestive tract and support your body's ability to absorb nutrients and fight infection. Your body contains about the same number of gut bacteria molecules as it does cells for the rest of your body, so it's no wonder your gut is so important to your health. Probiotic bacteria actually helps the body function properly. Your skin and digestive system alone host about 2,000 different types of bacteria. Probiotics benefits have been proven effective in supporting immune function, reducing inflammation, promoting healthy digestion, as well as maintaining beautiful skin, especially when combined with prebiotics. Probiotics have been in our systems from the moment we were born. When a newborn is in the birth canal of the mother during delivery, the baby is exposed to the bacteria of his or her mother for the first time. Historically, we had plenty of probiotics in our diets from eating fresh foods from good soil and by fermenting our foods to keep them from spoiling. Over a century ago, the Russian Nobel Prize winner Elie Metchnikoff theorized that "health could be enhanced and senility delayed by manipulating the intestinal microbiome with host-friendly bacteria found in yogurt." Metchnikoff was ahead of his time with his view of probiotics benefits, but he also was aware that most citizens had regular access to probiotic foods.
Today, however, because of refrigeration and agricultural practices like soaking our foods with chlorine, much of our food contains little to no probiotics in the name of sanitation. Actually, many foods actually contain dangerous antibiotics that kill off the good bacteria in our bodies.

Probiotics Benefits Begin in the Gut
The first and most overlooked reason that our digestive tracts are critical to our health is because 70–80 percent of your entire immune system is located in your digestive tract! That is an astounding percentage.
In addition to the impact on our immune systems, our digestive systemsare the second largest part of our neurological system. It's called the enteric nervous system and is located in the gut. This is why it's called our second brain — the gut is responsible for creating 95 percent of the serotonin and may have significant impact on brain function and mood.
Many health issues, such as thyroid imbalances, chronic fatigue, joint pain, psoriasis and autism are connected with gut function, and yet it is not conventional practice for most in the field of medicine to address the gut first when treating such conditions.
If these issues and many others are connected to our gut health, then what elements are essential for digestive health? Consider this: According to the National Institute of Diabetes and Digestive and Kidney Diseases, upward of 60 million to 70 million Americans are affected by digestive diseases. In addition, digestive disease and disorders cost the U.S. over $100 billion per year.

These statistics are staggering, yet poor gut health actually affects much greater numbers than these statistics illustrate because your digestive health affects every physiological system in your body. How is this such a complex system? Well, for one, the human microbiome contains 360 times more protein-coding genes than human genes themselves contain.
Every day, we're exposed to toxins and inflammation-causing molecules from food and the environment that negatively impact digestion through pathways such as leaky gut, known in the medical field as intestinal hyperpermeability. In leaky gut, the tight junctions (TJs) that are supposed to keep disease-contributing compounds from leaving the digestive system are disrupted, allowing through a lot of things into the bloodstream that didn't belong there.
This process is linked closely to inflammation, which is at the root of most diseases, autoimmune conditions, inflammatory bowel diseases, thyroid dysfunction, nutrient malabsorption and mental issues (including depression and autism). (
The secret to digestive health is all about balancing out the good and bad bacteria in your gut. In a healthy life, consuming probiotic-rich foods and supplements daily are likely one feature of that balancing act.

Medis Pilzextrakt contains all essential amino acids.

Epinutrics supplements are made based on epigenetic science
All rights to epinutrics.uk owned by Sverre Paaske. The purpose of this information page is to inform about the products' Building up and content. This is supposed to be informason for professional therapists.